Bindi, who is in her third trimester, gave her Instagram followers a look into her daughter's nursery, revealing pale colours, soft pastel florals and cute bunny decals on the wall.

"Sharing our deepest gratitude to YOU reading this message as we get ready for our daughter to arrive," the 22-year-old wrote. "The support we have received from your kind comments, Chandler's family in Florida, mine in Oregon, friends across the globe, our amazing Australia Zoo family – it means the world to us. Baby Wildlife Warrior is already so loved and we are eternally grateful. With all my heart, thank you."

Bindi has kept her followers up to date on her first pregnancy, with regular baby bump updates in true Irwin style by comparing her little girl's size to some of Australia Zoo's cute and cuddly creatures. Announcing in September 2020, that her baby was 'about the size of a hummingbird',  later that month, Bindi said she'd grown to the size of a hatchling Aldabra tortoise.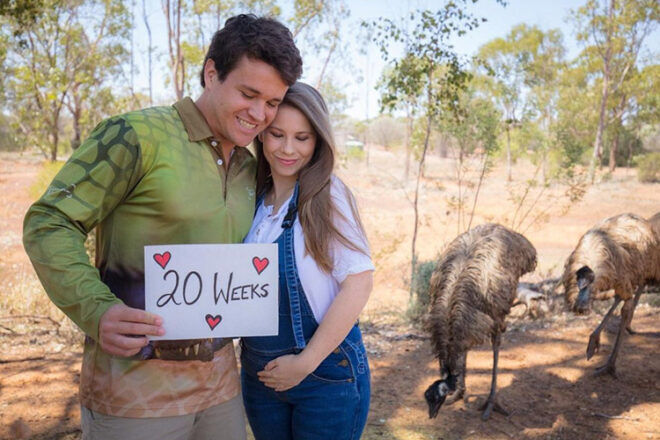 By the halfway point of Bindi's pregnancy with husband Chandler Powell, their bub was the same size as a hatched emu chick and at 26 weeks, baby Wildlife Warrior reached the size of a shingleback lizard.